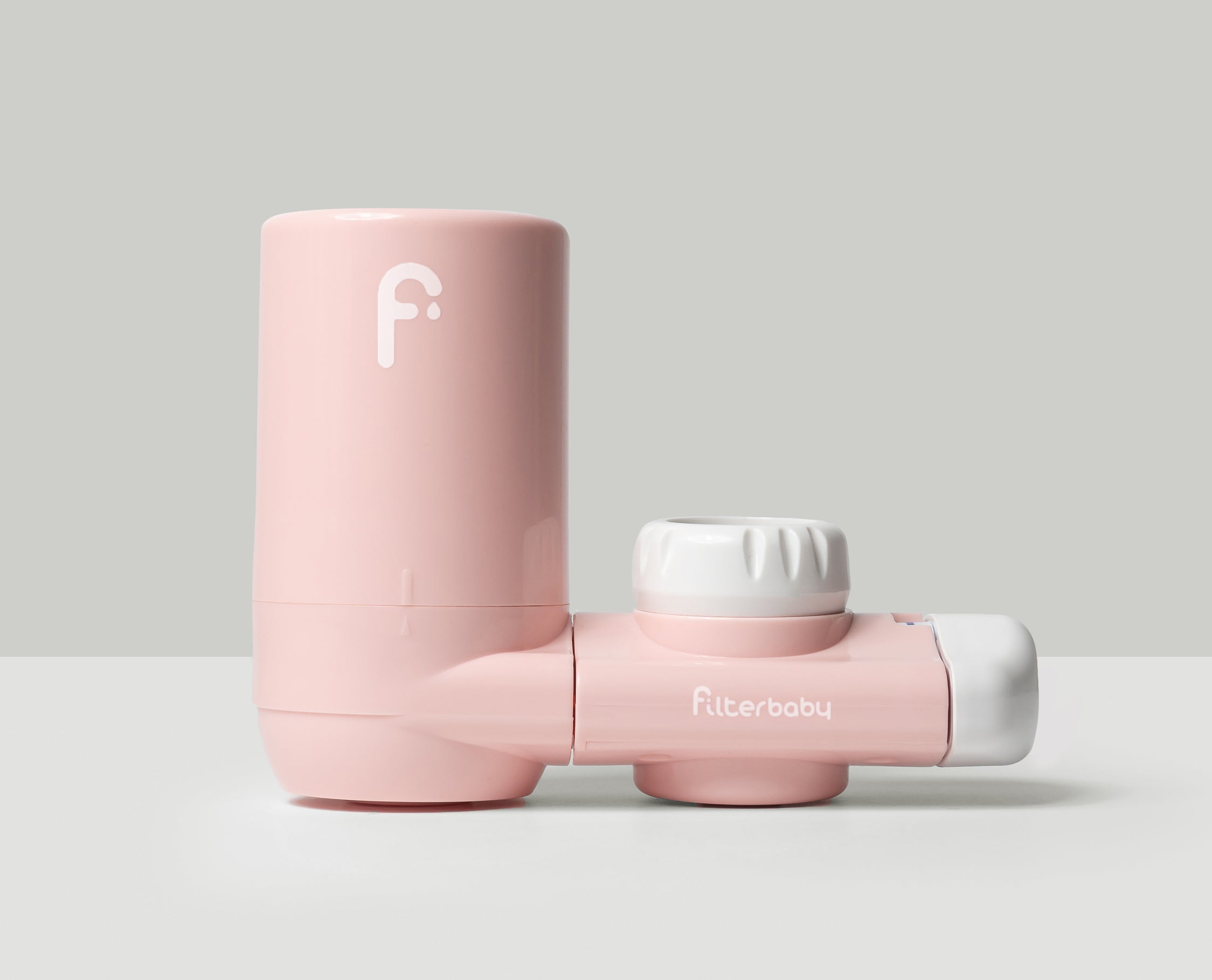 Filterbaby Gift Card
The #1 Clinically Tested and Dermatologist-Approved Water Filter Designed for Skincare.
Make clean water the first step of your skincare routine.
Remove harmful contaminants in tap water to achieve healthier skin.
Dermatologist recommended and tested, great for sensitive skin
Protect epidermis from chlorine and micro-contaminants in tap water
The solution for people who have acne-prone, eczema, rosacea and problematic skin
Try Filterbaby completely risk-free, thanks to our 60-day money-back guarantee
$25
Reduce Contaminants in Tap Water - Improve Skin Moisture - Promote Healthier Skin - Rejuvenate Dull Skin - Reduce Redness and Inflammation - Improve Skin Longevity
Baby Soft Skin with PRODermis®
Hard water can be too harsh on the skin. PRODermis® is formulated to attach to excess minerals to soften water and soften skin.
Promote Hydration
Filterbaby removes up to 99% Chlorine and disinfection byproducts, resulting in more hydrated and healthier skin.
Protect Skin Barrier
Filterbaby reduces 99% of turbidity & a myriad of physical contaminants as small as 0.2 microns, leading to healthier and happier skin.
Less Dullness in Skin
71% of users reported an increase in radiance in their skin after just 2 weeks of using Filterbaby. *Clinical Study: Ce.Way Consultant, Ireland.
Reduce Skin Inflammation
Minute concentrations of contaminants in tap water can irritate the skin. Filterbaby has been shown to reduce redness and inflammation.
Healthier Epidermal Layer
Impurities in tap can form free radicals and damage skin cells. According to derms, filtering helps to promote healthier epidermis.
Authentic and Untouched Results
89% of Filterbaby users reported better skin radiance*
93% of of users would never go back to using tap water again *
63% of users reported an increase in hydration and moisture

*Results from a Filterbaby consumer poll involving 65 participants
Filterbaby is tested and approved by derms & medical specialists.
"I am very excited to see a brand tackling the problem with our tap water. I've examined Filterbaby and found it to be very different than a regular water filter. With repetitive use, this beauty device can help many skin conditions, especially for people with sensitive skin."
Dr.Anna Chacon M.D
Our Customers Never Want To Go
Back To Tap Water!
I'm happy I did!
"My friends convinced me to buy this and I'm so happy I did! My rosacea skin already feels less red and more smooth after using it for a month."
Loveee My Filterbaby!
"I never bought something so fast in my life after seeing this water filter. Always knew something was wrong with my water."
Amazing !
"Best customer service ever. I had a weird faucet and the customer service rep got me some new adaptors to try quickly. Thank you."
Breaking up with my tap water
"California water is pretty terrible. I looked at my water report and was shocked at the excess minerals. This made my water felt soft. Honestly love it."
Im happy so far
"Nevada's water is so hard. When I moved here, I literally felt so dry and irritated. This is my favorite beauty tool now!"
I love this
"How did I not know the benefits in filtering your skin care water until I got this product? I love this"
Issues Filterbaby Will Address
Easy Setup, Less than 5 min.
Free Shipping
On all orders in the U.S.A
60-Day Satisfaction Guarantee
Filterbaby is Clinically Tested:
An increase in Skin Moisture was Observed.
Under the study conditions and continuous daily application for two weeks, 63% of the participants measured and reported that using Filterbaby improved their skin hydration.
Test subjects range in age between 16-65, both men and women, with normal to sensitive skin. Instrumental test using: Callegari 1930 Company – Soft Plus device Hydration probe and micro camera. Study conducted by: CE.Way Regulatory Consultants Ltd. Dublin, Republic of Ireland
FilterBaby® Moisture Level Testing
Clinical study conducted by ce.way regulatory consultants | dublin, ireland
Test subjects range in age between 16-65, both men and women, with normal to sensitive skin. Instrumental test using: Callegari 1930 Company – Soft Plus device Hydration probe and micro camera. Study conducted by: CE.Way Regulatory Consultants Ltd. Dublin, Republic of Ireland
We developed the best water filter device for your face.


The skin on your face is the thinnest and most delicate part of your entire body, that's why we built the world's first water filter device clinically tested to improve skin quality. Filterbaby is the beauty tool you never knew you needed and won't want to live without.
Get better skin in 2 weeks!
Feel the confidence of a beautifully clearer complexion in just a few weeks. However, skincare is a long-term game, having better water should effectively benefit your skin in the long run.
Eco- Friendly Settings
Filterbaby comes with 3-faucet settings: regular tap water, filtered water, and an eco-friendly tap water setting that allows you to save 30% on water!
Our package is sustainably sourced and eco-friendly packaging.
Great Water Pressure
Nobody likes a weak water stream. Filterbaby uses amazing filter media that far exceeds NSF42 standards, has high efficacy at removing contaminants, and does not sacrifice your water pressure.

What washing your face with Filterbaby feels like
"The water feels crispy, clean, and soft. It feels so refreshing from a physical and mental perspective, knowing that my face is not touching rust, lead, and contaminants that are invisible to the eye."
Try Filterbaby Risk-Free
Our goal is to provide you with an amazing device you won't want to live without, and even more stellar customer service. Should you have any questions or concerns, or want to return your device, please email help@filterbaby.com and we will assist you immediately, within 24-48 hours.
Frequently Asked Questions
Join The Thousands Of Customers
That Subscribe To Filterbaby
Follow Us On Instagram
@thefilterbaby